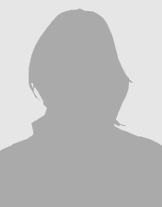 Practice Areas
Appeals
Criminal Law
Insurance Defense
Ms. Strobach joined the Dutton Law Group in 2014 where she currently works as a litigation support attorney. She came to the Dutton Law Group with 11 years of appellate and trial experience from her work as an Assistant Public Defender in Miami.
Ms. Strobach graduated with her Juris Doctor degree from the University of Wisconsin Law School in 2003. She was honored on the Dean's List every semester during law school and graduated cum laude. Upon graduation, she was honored with the Vicki and Brent Orrico Scholarship Award, which recognizes leadership, character, initiative and service.
While in law school, Ms. Strobach laid the groundwork for the first 11 years of her career as a criminal defense attorney in Miami, Florida. She was chosen to participate in the Wisconsin Public Defender Project, and as an intern in Rock County, Wisconsin, she was on the trial team for a firstdegree homicide case that resulted in an acquittal. Ms. Strobach was also employed as a Project Assistant with the Legal Assistant to Institutionalized Persons Project through the Frank J. Remington Center, and travelled to Wisconsin penal institutions to interview potential clients about post-conviction claims that were handled by clinical law students. She has received this position based on the quality of her work investigating and litigating claims of wrongful conviction through the Wisconsin Innocence Project. She also competed at the Brooklyn Law School Evidence Competition on her law school's Moot Court team.
Prior to law school, Ms. Strobach graduated with Honors from the University of WisconsinMadison with a dual degree in Social Work and Women's Studies. She was admitted to the Phi Beta Kappa honorary society in her senior year. During her junior and senior years, she worked as a peer writing tutor in the innovative Writing Fellows program.
Ms. Strobach moved from her native Wisconsin to Miami, Florida after law school graduation to work as an Assistant Public Defender. She began her a career in the office of the Miami Public Defender as a trial attorney, during which time she tried 27 cases to verdict and litigated over 60 motions to suppress before both county and circuit courts. She was then hired to work for the Public Defender's Appellate Division, during which time she wrote and argued direct appeals and writ petitions before Florida's Third District Court of the Appeal and the Eleventh Judicial Circuit, Appellate Division.
Ms. Strobach specialized in mental health law and sentencing mitigation for much of her time at the Public Defender's Office. While in the trial division, she represented adult criminal defendants who were adjudicated incompetent to proceed or not guilty by reason of insanity due to mental illness or intellectual disability at hearings regarding competency, involuntary medications, and civil mental health commitment.
She also handled serious felony cases of juveniles charged in adult court, where the primary goal was to develop mitigation with the goal of obtaining juvenile sanctions. As an appellate attorney, she litigated post-conviction claims and prepared capital-level mitigations for juveniles convicted of life felonies that became eligible for resentencing under the landmark decisions of Miller v. Alabama and Graham v. Florida. Ms. Strobach has been frequently called on to train her colleagues in the Public Defender's Office and the statewide defense community on areas involving mental health, mitigation, and juvenile advocacy.
She currently serves on the Florida Supreme Court Committee on Standard Jury Instructions in Criminal Cases. She remains a member of the Florida Association of Criminal Defense Lawyers, Miami-Dade Chapter.
Volunteerism and commitment to community service are among Ms. Strobach's core values. She served on the Board of Directors of The Key Clubhouse of South Florida for almost three years. The Key Clubhouse of South Florida is a membership-based community organization that provides people with severe and persistent mental illness an accepting place to spend the day, participate in valuable work that supports the Clubhouse operations, socialize with friends and co-workers, and gain access to transitional and supported employment. She currently serves in a leadership position as a member of First Presbyterian Church of Miami.
Ms. Strobach has been licensed to practice law in both Florida and Miami since 2003.